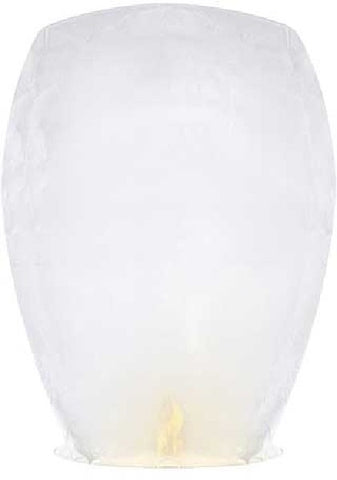 MEDIUM SKY LANTERN
Sky Lantern

A sky lantern, also known as Kǒngmíng lantern, or Chinese lantern, is a small hot air balloon made of paper, with an opening at the bottom where a small fire is suspended allowing it to rise up high.
Lanterns are great to make a wish with, at birthdays, weddings, New Years and other celebrations. They can be also be used at memorials to let off in honour of someone.
Up to 20 minutes for flying time.
Made from biodegradable non flammable materials. Non toxic and odour free.
Size 32 x 47 x 81cm.
Sold individually wrapped.
White colour.
---
We Also Recommend
---